IN CASE YOU MISSED IT…

---

IN MARCH 2016 VHRP LIVE! PRESENTED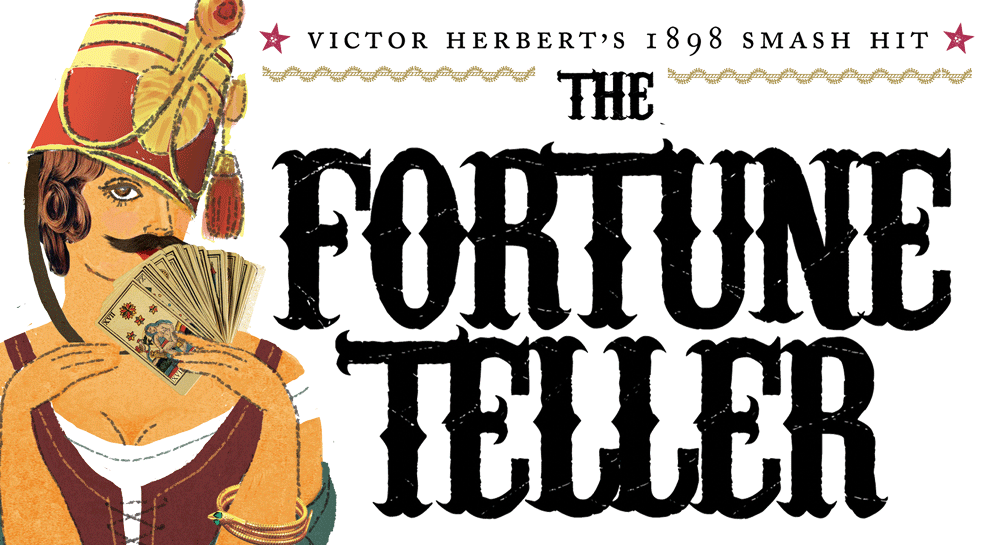 8pm Wednesday & Thursday,
March 9 & 10, 2016


Our soprano coloratura reigns supreme with vocal fire power — and while the bass cajoles romance from you, the stalwart tenor learns what's in store from our mysterious fortune-telling, ballet dancer who may be an heiress (Shhh!) to a fortune of her own!
Come smile ear to ear, maybe chuckle (and even #LOL along with us 🙂 when you hear gorgeous songs with tongue-in-cheek lyrics about amorous intrigues and devious plots in Herbert's 1898 smash hit, THE FORTUNE TELLER, including "Hungarian Hussars," "Always Do As People Say You Should," "Ho! Ye Townsmen!," "Romany Life," "The Power of the Human Eye," "Ding Dong, "Gypsy Love Song," and more! The score is shortened, yet the music is exactly as Herbert composed it!
MEET THE CAST! VHRP LIVE!'s presentation of The Fortune Teller will feature coloratura Sarah Caldwell Smith in the Nielsen role of Irma/Musette/Fedor. The new libretto will keep you guessing as to her true identity. The cast is rounded out with Mitchell Roe as Ladislas, David Seatter as Fresco, Daniel Greenwood as the Count, Matthew Wages as Sandor, and Vira Slywotzky as Madame Pompon. VHRP LIVE! performs this comic operetta with a company of 12 voices in all — including those of Katherine Corle, Chelsea Friedlander, Angela Christine Smith, Drew Bolander, Jonathan Rohr and Bray Wilkins.