---

IN CASE YOU MISSED IT…

---

IN NOVEMBER 2015 VHRP LIVE! PRESENTED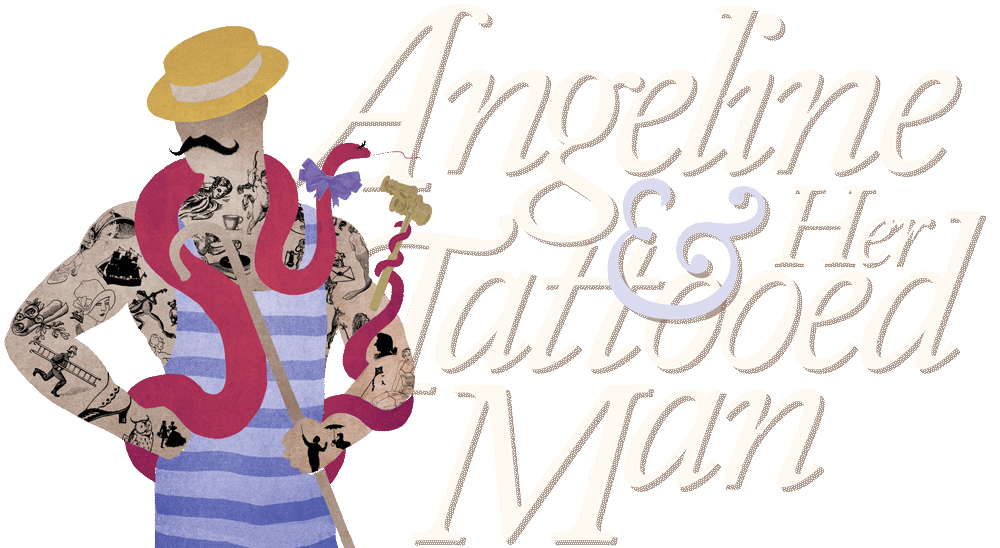 Angeline & Her Tattoed Man:
A New Concert of Comical Songs from Victor Herbert
8pm Wednesday & Thursday,
November 18 & 19, 2015
A comical concert showcasing Herbert's humorous (and cheekiest) best! Victor Herbert is "the master of American melody." What's more? He was also wonderfully witty! That's why "My Angeline" (aka the human snake) and her beau the "The Tattooed Man" (aka the human picture gallery) headlineD VHRP LIVE!'s billing for our 2015/16 Season. In November we brought you a concert of comical songs that collectively celebrate the hilarious humor at the heart of many Victor Herbert scores.
meet the cast of
ANGELINE & HER TATTOOED MAN
in order of appearance
Matthew Wages, Angela Christine Smith, Erika Person, Mitchell Roe, David Seatter, Vira Slywotzky, Bray Wilkins, Robert Balonek, Katherine Corle, Stephen Faulk, Sarah Caldwell Smith
---
THE REVIEWS ARE IN!
---
CRITICAL PRAISE FOR ANGELINE & HER TATTOOED MAN
"Solid craftsmanship and real comic flair.
The 11 singers were well chosen with the requisite Herbert style down to their fingertips. Everyone was off book, and the evening was expertly staged and delightfully choreographed."
HARRY FORBES, Forbes on Film and Footlights
Read the complete review on www.HarryForbes.com
"Herbert's music was played with a light, lively touch and the singers appeared to be having a grand time. And of course, the audience did as well. No one knows exactly what performances over a century ago looked like, yet everything about this production felt right, just the way we imagined it."
MECHE KROOP, Voce di Meche
Read the complete review on www.VocheDeMeche.com
"You might say: wow, the Americans are catching on! The announcement of the concert Angeline And Her Tattooed Man is easily the sexiest we've seen for such an undertaking in the USA in a very long time, certainly where Victor Herbert is concerned."
OPERETTA RESEARCH CENTER, The #1 Archive for Musical Theater
Read the complete post on www.operettaresearchcenter.org