ART IS CALLING FOR ME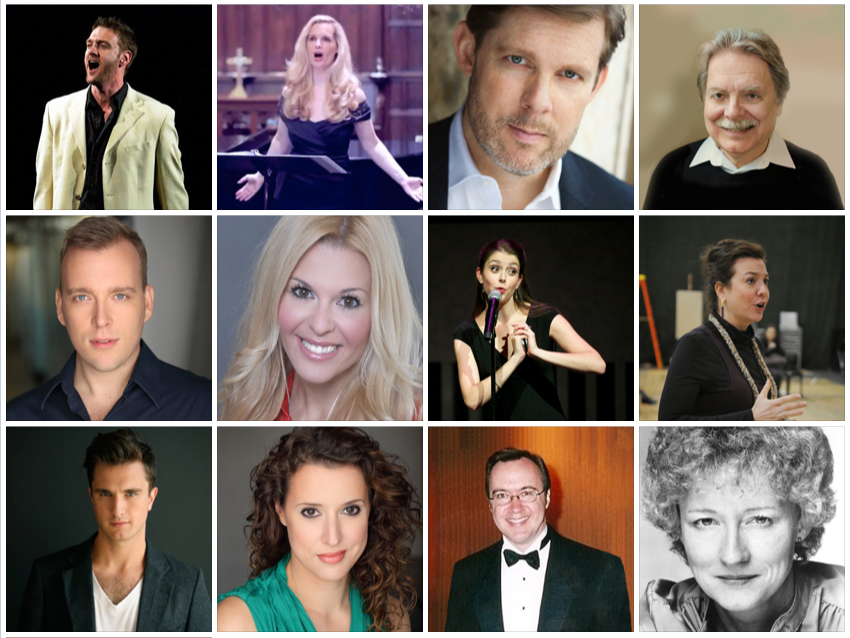 VICTOR HERBERT RENAISSANCE PROJECT LIVE!, the world's only production company uniquely devoted to American music composer Victor Herbert, begins its first-ever season with a kick-off concert titled Art Is Calling For Me a best-of Victor Herbert song selection including "Moonbeams," "I'm Falling In Love With Someone," "Sweethearts," "Everyday Is Ladies Day With Me," "When You're Away," "Gypsy Love Song," and of course, "Art Is Calling For Me" ("I Want to Be A Prima Donna") by a professional roster of actor/singers including Soprano, Lara Ryan; Bass, Matthew Wages; Soprano, Olga Xanthopoulou; Tenor, Stephen Faulk; Soprano, Vira Slywotsky; Mezzo, Amy Maude Helfer; Baritone, Justin Ryan; Baritone, David Seatter; Tenor, Glenn Seven Allen, Soprano Sarah Caldwell Smith.
Also pictured are Music Director Michael Thomas and Artistic Director Alyce Mott.
---
Art Is Calling For Me
8pm, November 20, 2014Christ and St. Stephen's Church120 West 69th Street.Visit www.artful.ly/vhrp-livefor season passes and tickets.