Here are the voices taking on the creation of the roles in this historic 100 anniversary reading on July 12 and 13, 2004
NATOMA, AN INDIAN GIRL — LARA RYAN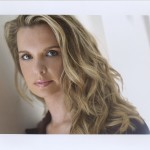 Soprano Lara Ryan was recently the soloist for John Rutter's Magnificat, conducted by the composer at Carnegie Hall and portrayed "Musetta" in La Boheme at the Belleayre Music Festival. Additionally, she has been featured in two concerts honoring Leonard Bernstein with The New York Philharmonic and was a soloist in the Mozart's Requiem again conducted by John Rutter at Carnegie Hall. In recent seasons past when still performing as a Mezzo Soprano, she sang the title role in Evan Mack's new opera, The Angel of the Amazon with Encompass Opera Theatre and "Olga" in Eugene Onegin with Anchorage Opera. She also created the role of "The Grieving Mother" in Louis Gioia's new opera I tre compagni again with Encompass Opera Theatre, and was a principal artist with Utah Festival Opera. Additionally, she was "The Mother" in Amahl and the Night Visitors at Chelsea Opera and sang an all Debussy solo recital-lecture in Diamond Opera Theatre's "The Art Song Deconstructed" series in Hudson, New York. Upcoming roles include The Queen in the new opera Sleeping Beauty by wunderkind teen composer, Benjamin Wenzelberg.
Lara has placed in numerous vocal competitions, including Joy in Singing, The New York Oratorio Society's Lyndon B. Woodside Prize, American Traditions Competition, the Rochester Oratorio Competition, the Classical Singer Competition, and also was a recipient of the Frederich Schorr Prize in Voice. She performed in the Brahms/Mahler Masterclasses with legendary Mezzo Soprano Christa Ludwig at Carnegie Hall and studied Lieder with German Baritone Hörst Gűnter.
In addition to her classical singing pursuits, Lara frequently "crosses over" to other musical genres. She has collaborated with such jazz and cabaret luminaries as Ted Rosenthal, Tedd Firth, Evan Christopher, Peter Mintun, Jay Beckenstein, and Jeremy Wall of Spyro Gyra, and is the vocalist for the jazz trio, "Ellys & The Gin Rickeys". She was a featured performer in "The Firebrand of Florence", Kurt Weill and Ira Gershwin's operetta starring Nathan Gunn, Victoria Clark, Terrence Mann, and Anna Christy, "A White House Cantata" by Leonard Bernstein and Alan Jay Lerner, starring Dwayne Croft and Emily Pulley, both with the Collegiate Chorale. In addition, she performed a concert version of "Carousel", commemorating the 100th Anniversary of the birth of Richard Rodgers, starring Hugh Jackman and Audra MacDonald and sang the theme song for the FOX TV animated series, "The Silver Surfer".
A Cincinnati, Ohio native, Lara was raised in Southern California and resides in New York City. She holds a Bachelor's and Master's Degree in Vocal Performance and studied at Westminster Choir College, Chapman University, and The University of Southern California's Thornton School of Music.
BARBARA DE LA GUERRA, DAUGHTER OF DON FRANCISCO — MONICA YUNUS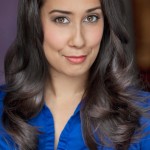 During the 2012-13 season, Ms. Yunus performed with The Metropolitan Opera as Yvette in their production of La Rondine, Opera Omaha as Pamina in The Magic Flute, and Ashlawn Opera as Musetta in La Bohème.  During the previous season, she joined The Metropolitan Opera's new production of The Enchanted Island and sang Norina in Opera Memphis' production of Don Pasquale where she "[held] the audience spellbound with her astonishing voice." (Live from Memphis).
A favorite at The Metropolitan Opera, Ms. Yunus made her critically acclaimed debut as Barbarina in Le Nozze di Figaro, conducted by James Levine, and has since performed with the company in new and standard productions ranging from The Enchanted Island to Le Comte Ory, to Die Zauberflöte to Manon, and Don Giovanni, to name a few. She can be seen and heard in several HD productions recorded live from The Met and available on DVD: La Rondine, Le Comte Ory, and The Enchanted Island.
Recent debuts include Washington National Opera as Oscar in Un Ballo in Maschera, Mozart roles include Zerlina in Don Giovanni, which she has sung with The Metropolitan Opera, The Spoleto Festival, Austin Lyric Opera, Anchorage Opera, and PortOpera. In addition to Susanna in Le Nozze di Figaro, she has added Countess Almaviva to her repertoire having sung the role with Opera Omaha.  With Granite State Opera, she made her role debut as Gilda in Rigoletto. Other roles, for which she has received critical acclaim, include Adina in L'Elisir d'Amore, (Opera East Texas), Norina in Don Pasquale (Syracuse Opera, Opera Memphis), Gretel in Hansel and Gretel (Palm Beach Opera, Nashville Opera), Adele in Die Fledermaus (Nashville Opera), Zémire in Zémire et Azor (Arizona Opera), Countess Olga in Fedora and Oscar in Un Ballo in Maschera  (Palm Beach Opera). Ms. Yunus made her European operatic debut as Oscar in Un Ballo in Maschera with Mecklenburgisches Staatstheater Schwerin.
PAUL MERRILL, A LIEUTENANT ON THE U.S. BRIG "LIBERTY"  — TYSON MILLER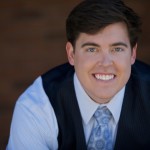 Tenor Tyson Miller is a Resident Artist with the Utah Symphony|Utah Opera in Salt Lake City, UT. During Utah Opera's 2013-14 Season, Mr. Miller performed the roles of Gastone in La Traviata, Des Grieux in Kathleen Cahill's Fatal Song, and Nemorino in the Resident Artists' production of The Elixir of Love. Mr. Miller's standout performance of the season was his portrayal of Pedrillo in Chas Rader-Shieber's production of Die Entführung aus dem Serail. With "abundant charm and solid technique," Mr. Miller and cast mate Gustav Andreassen (Osmin) used their "comedic gifts" to help create one of "the funniest pairs of antagonists ever seen on the local opera stage." (Salt Lake Tribune)
 A native of Belton, TX, Tyson Miller received a Bachelor of Music in Vocal Performance from Baylor University, and holds a Master of Music in Vocal Performance from Rice University. Mr. Miller was a studio artist with Central City opera and has appeared at the CoOperative Opera Program in Princeton, NJ. In 2009 Mr. Miller was a recipient of the Encouragement award from the Southwest Region Metropolitan Opera National Council Auditions. In 2010, he was awarded Third Prize at the Crescendo Music Awards Competition in Tulsa, OK, and competed as a Finalist at the Cincinnati College-Conservatory of Music Corbett Vocal Competition, where he received an Incentive Award. Also in 2010, Mr. Miller received the Thomas Stewart Award for Vocal Excellence from Baylor University, and the Shepherd School Tuition Award from Rice University, which he held until 2012.
During the 2012-13 season, Mr. Miller performed with the Aspen Music Festival as Bob Boles in Peter Grimes and the Governor in Candide, preceded by his Lone Star Lyric Opera debut singing Dorvil in La scala di seta and Florville in Il signor Bruschino.
Most recently, Mr. Miller made his Utah Symphony debut as the tenor soloist in Handel's Messiah. Additionally, Mr. Miller performed the role of the Duke in Milton Granger's Talk Opera with Lone Star Lyric Opera, and will perform the role of Lord Geoffrey in The Picture of Dorian Gray with the Aspen Music Festival. While at the Festival, Mr. Miller will perform in recital with renowned soprano Deborah Voigt at Aspen's beautiful Harris Hall.
Mr. Miller will return to the Utah Symphony|Utah Opera as a Resident Artist for the 2014-15 Season. Upcoming Performances include: Sellem in The Rake's Progress, and covers of Nadir in Les Pêcheurs de perles, Ferrando in Così fan tutte, and Tom Rakewell in The Rake's Progress.
DON FRANCISCO DE LA GUERRE, A NOBLE SPANIARD OF THE OLD REGIME — GREGORY SHEPPARD
Gregory Sheppard has brought his rich bass sound, his joy of singing, and his spontaneous passion to recital performances, operatic roles, and appearances with symphony orchestras and chamber ensembles in the United States and Europe. His operatic repertoire ranges from Sander in the rare Zemire et Azor and Figaro in Le nozze di Figaro to John Shields in Frederick Douglass. He has appeared in leading roles with Syracuse Opera, New York City Opera, San Francisco Opera (Western Opera Tour), Opera Ebony, Dayton Opera, Lake George Opera, Virginia Opera, Glimmerglass Opera, Connecticut Opera, Opera Memphis, Chattanooga Opera, Opera Northeast, Buffalo Opera, MET Opera Education, Philadelphia Opera, Pennsylvania Opera Theater, and Orlando Opera. His orchestra appearances include the Orchestra of St. Luke's, Denver Symphony, Syracuse Symphony, Illinois Symphony, Buffalo Philharmonic, Sioux City Symphony, West Virginia Symphony, Western New York Chamber Orchestra, Chattanooga Symphony, New Haven Symphony, New Jersey Symphony, Little Orchestra Society, and the Cayuga Chamber Orchestra. In Europe Mr. Sheppard has appeared with Savonlinna Opera (Finland), Vienne Festival (Austria), Munich's Biennale Festival and Orchestra I solisti di Roma (Rome, Florence, Venice).
In addition, he has performed with the Bowdoin Music Festival as soloist in Mozart's Requiem Mass; as guest artist at the Arts Festival in Fort-de-France, Martinique; as soloist in the premier and live recording of Perfect Harmony by Finnish composer Heikki Sarmanto at the Savonlinna Festival; as Balthazar in Amahl and the Night Visitors for the Berkshire Winter Festival; and as Herald in Cinderella at the North Shore Music Festival.
Mr. Sheppard's innovative collaborations with artists in the cutting edge of their fields (including Tonia Leon, Tan Dunn, Wayne Sanders, Bruce Adolph and Mark Lamos) add new dimensions and exciting challenges to his work. He is the winner of a Metropolitan Opera National Council Award and Study Grant, Friday Music Club's Young Artist Award, Jan Peerce Scholarship, Syracuse Opera Award among numerous others. Mr. Sheppard has recorded Perfect Harmony on Finlandia Records, Done Crossed Every River with Opera Ebony, and Gianni Schicch in a live MET performance for the Metropolitan Opera Education Department.
FATHER PERALTA, PADRE OF THE MISSION CHURCH — RON LOYD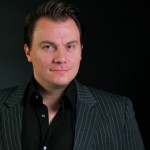 RON ALFONSE LOYD is praised for his thoughtful portrayals and versatility on operatic, concert, and musical theatre stages across the US. Recent performances for the baritone include his Carnegie Hall debut as KUNZ GILGENSTOCK in Richard Strauss' Feuersnot with the American Symphony Orchestra under the baton of Leon Botstein as well as a house debut at Winter Opera St. Louis as FORD in Verdi's Falstaff. A house favorite at Opera Southwest, the baritone returned to New Mexico for his role debut of LEPORELLO in Don Giovanni and to Amarillo, Texas as baritone soloist in Beethoven's NINTH SYMPHONY with the West Texas A&M Symphony and Chorus.
Upcoming, Mr. Loyd returns to Tulsa, OK to reprise his critically acclaimed role of SWEENEY TODD with LOOK Musical Theatre in a production that was perviously voted as Tulsa's "Best Night of Theatre" in 2007 by The Tulsa World.  The baritone then debuts as guest soloist with the Missouri Symphony in their Hot Summer Nights Music Festival under the baton of Kirk Trevor, joins the Victor Herbert Foundation in NYC as FATHER PERALTA for a concert reading of Victor Herbert's rarely heard grand opera Natoma under the baton of Gerald Steichen, and performs with the Helena Symphony under the baton of Allen Scott in Aaron Copland's Old American Songs and Kile Smith's Psalm 46.  Looking to 2015, Ron performs the baritone solos in Beethoven's NINTH SYMPHONY with the Ridgefield Symphony under the baton of Gerald Steichen.
JUAN BAUTISTA ALVARADO, A YOUNG SPANIARD — MATTHEW SINGER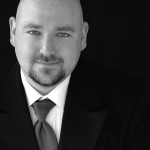 Matthew Singer has performed all over the United States having sung such roles as Enrico in Lucia di Lammermoor, Alfio in Cavalleria Rusticana, Tonio in I Pagliacci, Dr. Falke in Die Fledermaus, Count Almaviva in Le Nozze di Figaro, Danilo in The Merry Widow, Marcello and Schaunard in La Bohème, Guglielmo and Don Alfonso in Così fan Tutte, Dr. Malatesta in Don Pasquale, as well as the title role in Rossini's buffo opera Il Signor Bruschino and many more.
Matthew has also sung extensively in Oratorio having been a soloist in B Minor Mass of Bach, The title role in Elijah, The Christmas Oratorio of Saint-Seans, and The Messiah to name a few.  In the summer of 2003, at the Tanglewood Music Festival, he received critical acclaim for the role of Pierchon de la Rue (Narrator) in the World Premiere of Robert Zuidam's Rage D'Amours, commissioned by Tanglewood for the 2003 festival.   He has also performed with Seattle Opera (part of the inaugural year of the Young Artist Program), Asheville Lyric Opera, Buffalo Philharmonic, to name a few.
JOSE CASTRO, A HALF BREED — ROBERT BALONEK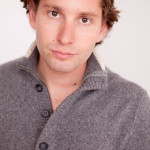 Hailing from Rochester NY, Robert always had a love for music. While learning music theory, jazz and musical theater in high school, he knew that his life would be surrounded by music. Robert went to SUNY Purchase College in Westchester where he started training with his first teacher, Jacque Trussel.? During this time he performed The title roles in Le Nozze di Figaro, and Gianni Schicchi. He also performed Ottone in Poppea, both Ferdinand and Prospero in the NY Premiere of Lee Hoiby's The Tempest, as well as the world Premiere of Raphaël Lucas' Confession. Before leaving Purchase, he recorded both The Tempest and Confession with Albany Records. The recordings can be found HERE
After Purchase, Robert moved to Manhattan where he received a professional studies diploma from Mannes School of Music under the tutelage of Bonnie Hammilton. During his two years there, Robert performed Guglielmo in Cosi Fan Tutte as well as Ford in Falstaff. He also performed with the Mannes Baroque Ensemble as the bass soloist for the Bach's St. Matthew Passion as well as the Fauré Requiem soloist for the Westchester Choral Society.
In 2013, Robert was in collaboration with new composers such as Zachary Johnson (Boston Tea Party Opera) and Gerald Cohen (Steal A Pencil For Me). In the spring, Robert will be preparing Winners and La Pizza Con Funghi with the Chelsea Opera and Händels Alceste with the American Classical Orchestra in Alice Tully Hall. After these, Robert will go to Ontario, Canada where he will perform Escamillo in Carmen.
PICO, A BRAVO AND COMRADE OF CASTRO  – COLIN ANDERSON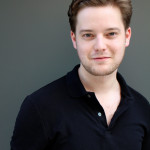 Tenor Colin Anderson is a New York City based actor from Oklahoma City, OK and a graduate of Oklahoma City University.  He recently made his NYC debut in the New York Philharmonic's production of Sweeney Todd starring Emma Thompson, Bryn Terfel & Audra McDonald. Favorite credits include Scoop in Kerrigan & Lowdermilk's reading of "REPUBLIC", Gabe in Next to Normal, Riff Raff in Rocky Horror Picture Show and Moritz in Spring Awakening.  Favorite Opera credits include Hoffmann in Les Contes d'Hoffmann, Rinuccio in Gianni Schicchi & Gastone in La Traviata.  Thanks to Mom, Dad, Moen, Phileo, Jerry, Ron, Mrs. Birdwell, Dr. Bill, my wonderful OCU instructors & Leading Artists. Proud member of AEA.
KAGAMA, A BRAVO AND COMRADE OF CASTRO – MARKUS BEAM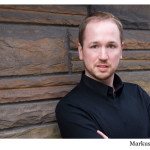 Baritone Markus Beam, a North Carolina native, has a career on both sides of the ocean.  He has performed leading roles with the Deutsche Oper Berlin, where he was a member of the Fest ensemble for two years, Theater St. Gallen Switzerland where he lived and sang for three years, Rome Opera, Il Teatro Massimo in Palermo, Leipzig Oper, Komische Oper Berlin, Santa Fe Opera, Chicago Opera Theater, Glimmerglass Opera, Lyric Opera of Kansas City, and Wolf Trap Opera, among many others.
Markus Beam received an artist diploma from Philadelphia's prestigious Academy of Vocal Arts. He completed his training at the University of Cincinnati College-Conservatory of Music, and the young artist programs of San Francisco Opera, Santa Fe Opera, and Glimmerglass Opera.
Mr. Beam is the recipient of numerous prizes including the Dixie Drechsler scholarship from the American Berlin Opera Foundation, a prize from the Liederkranz Foundation, Grants from the George London Foundation, from the Marian Anderson Competition and from Opera Index; and a Study Grant from the Licia Albanese/ Puccini Foundation. He is a Regional Winner of the Metropolitan Opera National Council Auditions.